11th Annual Southern Arizona B1G TEN CONFERENCE MIXER & FUNDRAISER
Come have fun, meet new friends and help our community.
SATURDAY, AUGUST 20, 2022
12:00 noon to 3:00 pm
Craft Republic
7625 N La Cholla Blvd, Tucson, AZ 85741
at north end Foothills Mall
Raffle & Silent Auction, Games, Food, Fun
Remember to bring cash for raffle tickets. Checks and Credit cards accepted for Silent Auction.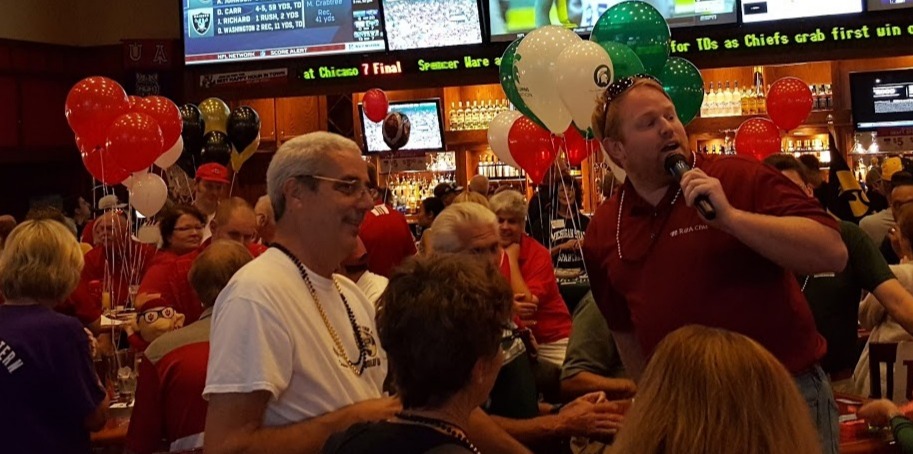 MAKE AN IMPACT - SUPPORT OUR B1G TEN ALUMNI GROUP AND BE A DEFENDER OF POTENTIAL!
We and Big Brothers Big Sisters of Southern Arizona believe that all youth should be provided the opportunity to achieve their full potential. We share in their mission to create and support one-to-one mentoring relationships that ignite the power and promise of our youth!
Right now, there are over 150 kids waiting to be matched with a friend and mentor in the Big Brothers Big Sisters program. Over 80% of those waiting are boys with the average wait time being over a year.
By donating to our Alumni Group, you are contributing to positive change in the live of children! Money raised during this friendly competition stays in Tucson and goes directly to creating and supporting over hundreds of mentoring friendships this year!
TOGETHER, THE FUTURE LOOKS BIG.
Big Brothers Big Sisters of Southern Arizona and we believe that inherent in every child is the ability t succeed and thrive in life. Each time a child is matched with a "Big," a life changing relationship is built on friendship, trust and empowerment begins. Through one-to-one mentoring, Big Brothers Big Sisters helps children realize their potential and clears a path to that child's biggest possible future.